ScandinavianSurface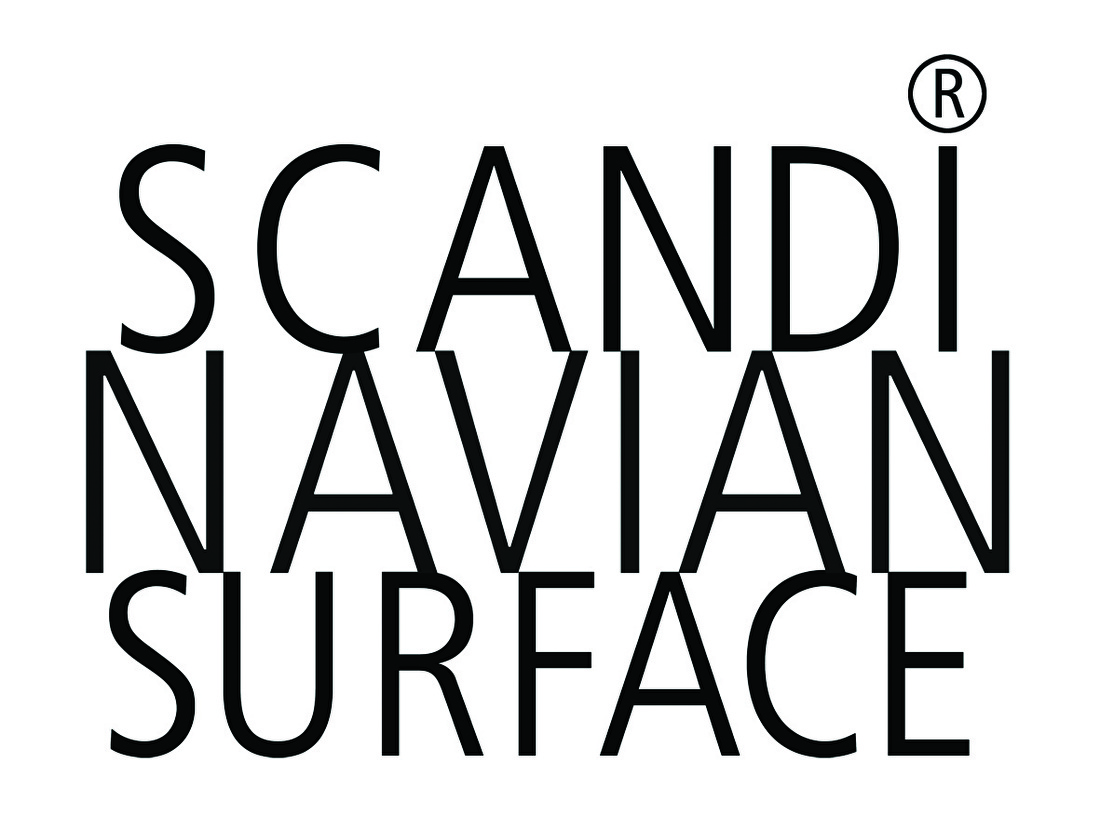 We are proud to present to you the fantastic wallpaper collection of Scandinavian Surface. All stunning murals designed by Norwegian designers Asne Midtgarden, Ann-Tove Engenes, Kristine Dybwad and Elisabeth Ellefsen.
Each mural is made on demand to fit your entire wall and printed in Sweden on a premium wallpaper quality; scratch-resistant, easy to clean and uv-resistant. This paper has a beautiful matt finish and does not reflect sunlight. Glue is included.
Good luck choosing one, it will not be easy..
For more information and a free visual and quotation please mail us
THE HIDDEN BIRD (5 colors)

Wonderful design wallpaper mural THE HIDDEN BIRD by Scandinavian Surface. Available in 5 colors.

Printed on demand on any size you require. Please mail us for a free quotation and visual (example by mail).

This non woven…

Mountain Birch (2 colors)

Wonderful design wallpaper mural MOUNTAIN BIRCH by Scandinavian Surface. Available in orange or green.

Printed on demand on any size you require. Please mail us for a free quotation and visual (example by mail).

This non woven…

WAVE beige

Stunning design wallpaper mural WAVE beige in subtile brown colours by Scandinavian Surface.

Printed on demand on any size you require. Please mail us for a free quotation and visual (example by mail). Please calculate an extra 5…

RIPPLE brown

Wonderful design wallpaper mural RIPPLE brown by Scandinavian Surface.

Printed on demand on any size you require. Please mail us for a free quotation and visual (example by mail). Please calculate an extra 5 cm in width and…

MOOSE MEMORY (3 colors)

Lovely Nordic design wallpaper mural MOOSE MEMORY by Scandinavian Surface.

Printed on demand on any size you require. Please mail us for a free quotation and visual (example by mail). Please calculate an extra 5 cm in width and…

STRAW (3 colors)

Impressive nature wallpaper mural STRAW by Scandinavian Surface. Available in 3 colours.

Printed on demand on any size you require. Please mail us for a free quotation and visual (example by mail). Please calculate an extra 5 cm…

BLACK BEECH (4 colors)

Impressive nature wallpaper mural BLACK BEECH by Scandinavian Surface. Available in 4 colours.

Printed on demand on any size you require. Please mail us for a free quotation and visual (example by mail). Please calculate an extra…

MADAME DE POMPADOUR (2 colors)

Look at the details of this stunning design wallpaper mural LAST EMPEROR by Scandinavian Surface. Available in 2 colours.

Printed on demand on any size you require. Please mail us for a free quotation and visual (example by…

LAST EMPEROR (2 colors)

Look at the details of this stunning design wallpaper mural LAST EMPEROR by Scandinavian Surface. Available in 2 colours.

Printed on demand on any size you require. Please mail us for a free quotation and visual (example by…

ROMEO AND JULIET (2 colors)

Great Nordic look design wallpaper mural ROMEO AND JULIET by Scandinavian Surface. Available in 2 colours/versions.

Printed on demand on any size you require. Please mail us for a free quotation and visual (example by mail).…

PATTERN JAY (2 colors)

Stunning design wallpaper mural PATTERN by Scandinavian Surface. Available in 2 colours/versions, Jay with colored birds and Magpie with grey/black birds

Printed on demand on any size you require. Please mail us for a free…

NOBLE (2 colors)

Lovely birds on a retro circle background in this stunning design wallpaper mural NOBLE by Scandinavian Surface. Available in 2 colours/versions.

Printed on demand on any size you require. Please mail us for a free quotation and…

MAGPIE (4 colors)

Wonderful Nordic design wallpaper mural JANUARY MAGPIE by Scandinavian Surface. Available in 4 colours

Printed on demand on any size you require. Please mail us for a free quotation and visual (example by mail). Please calculate…

WEAVING WOOD (6 colors)

Impressive wallpaper mural WEAVING WOOD by Scandinavian Surface. Available in 6 colours.

Printed on demand on any size you require. Please mail us for a free quotation and visual (example by mail).

This non woven wallpaper is…

WANDER TREES (3 colors)

Impressive wallpaper mural WANDER TREES by Scandinavian Surface. Available in 3 colours.

Printed on demand on any size you require. Please mail us for a free quotation and visual (example by mail). Please calculate an extra 5 cm…

WANDER WOOD (2 colors)

Stunning design wallpaper mural WANDER WOOD by Scandinavian Surface. Available in 2 colours/versions.

Printed on demand on any size you require. Please mail us for a free quotation and visual (example by mail). Please calculate…

WANDER LAND

Stunning design wallpaper mural WANDER LAND by Scandinavian Surface.

Printed on demand on any size you require. Please mail us for a free quotation and visual (example by mail). Please calculate an extra 5 cm in width and…

MOSAIC FOREST (4 colors)

Impressive wallpaper mural MOSAIC FOREST by Scandinavian Surface. Available in 4 colours.

Printed on demand on any size you require. Please mail us for a free quotation and visual (example by mail). Please calculate an extra 5 cm…

HEXAGON (4 colors)

A play with geomatric shapes inspired by ripples on a lake. Great wallpaper mural HEXAGON by Scandinavian Surface. Available in 4 colours; pink, grey, green and blue.

Printed on demand on any size you require. Please mail us for…

NIGHTFLY

Stunning design wallpaper mural NIGHTFLY by Scandinavian Surface for a real Nordic feel.

Printed on demand on any size you require. Please mail us for a free quotation and visual (example by mail). Please calculate an extra 5 cm…

WINTER WILDERNESS

Stunning design wallpaper mural WINTER WILDERNESS by Scandinavian Surface.

Printed on demand on any size you require. Please mail us for a free quotation and visual (example by mail). Please calculate an extra 5 cm in width and…

LOST DIAMONDS (4 colors)

Wondering diamonds on a vintage background. Impressive wallpaper mural LOST DIAMONDS by Scandinavian Surface. Available in 4 colours/versions.

Printed on demand on any size you require. Please mail us for a free quotation and…

LOST LANDSCAPE (2 colors)

Faded mountaines and trees captured in this stunning design wallpaper mural LOST LANDSCAPE by Scandinavian Surface. Available in 2 colours/versions.

Printed on demand on any size you require. Please mail us for a free quotation…

BOHEMIAN BIRDS (2 colors)

Beautiful wallpaper mural BOHEMIAN BIRDS by Scandinavian Surface. Available in 2 colours/versions.

Printed on demand on any size you require. Please mail us for a free quotation and visual (example by mail). Please calculate an…

PANORAMA (6 colors)

Impressive forest wallpaper mural by Scandinavian Surface. Available in 6 beautiful colours.

Printed on demand on any size you require. Please mail us for a free quotation and visual (example by mail).

This non woven wallpaper…